My Favorite Park in Paris
I haven't visited all the major parks in Paris yet, but so far, this one is my favorite. Yet, I'd never heard of it before or seen it listed in any guidebook. I happened on it completely by accident, because I was searching for the location of this sign, which I'd seen in friends' photos.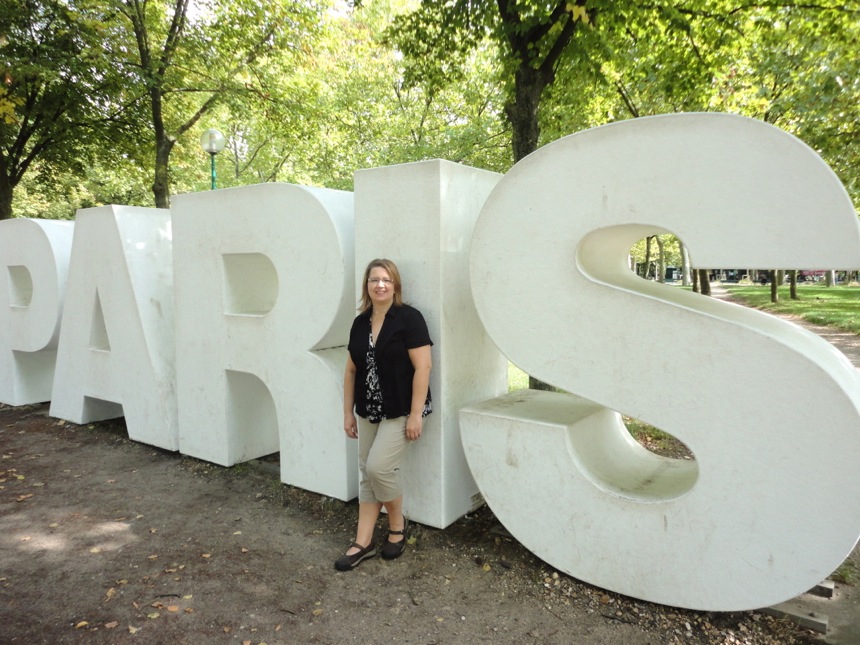 It's actually just the last word of the giant entrance sign which spells out the full name of the park, "Parc Floral de Paris." No one was around, so we were able to pose for lots of fun photos without being rushed.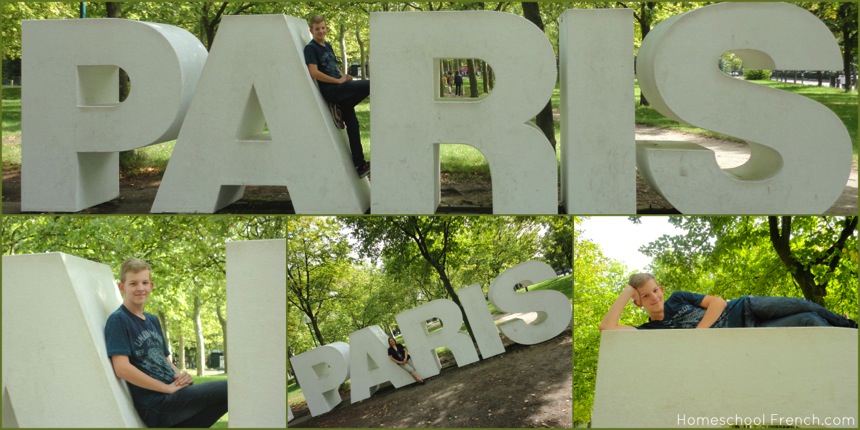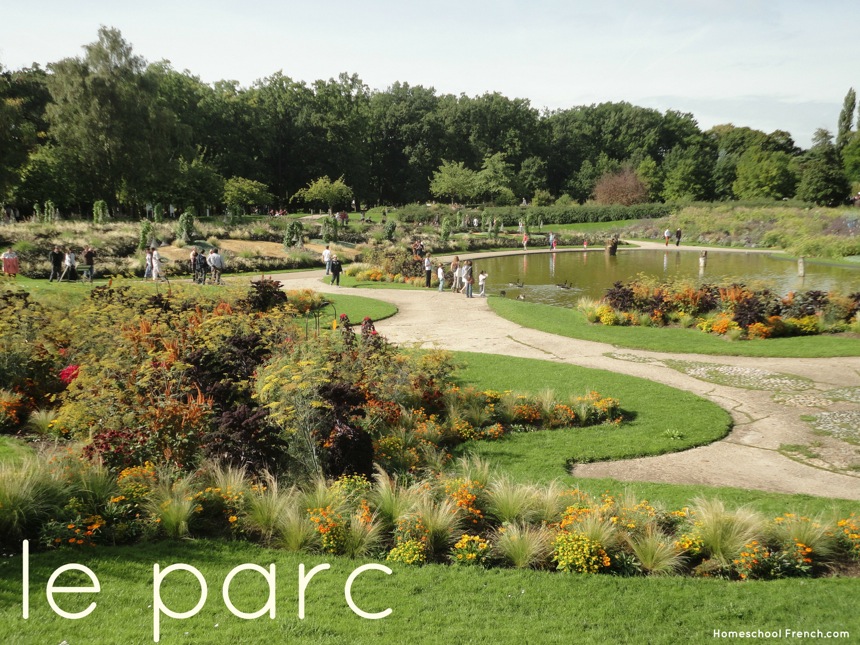 It was Day 16 of our 18-day trip, and I was feeling tired – and frankly – more than a little disillusioned with Paris, this time around. However, spending the afternoon here provided a much-needed break from all my stress and fatigue.
What a relief to be surrounded by greenery, fresh air, and sunshine again. I could feel my mental, physical, and spiritual batteries recharging.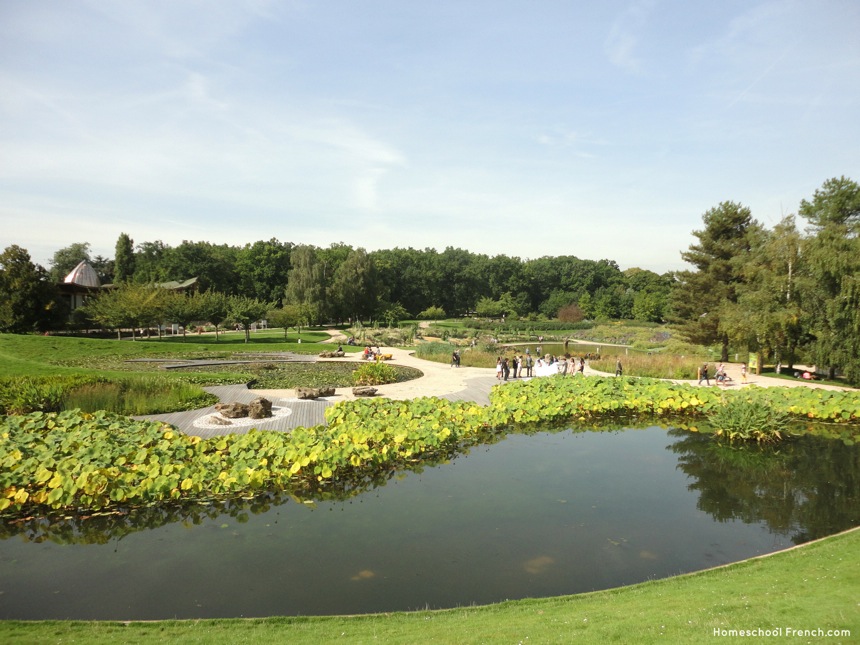 See the bride posing for pictures by the pond? As we left the park, we saw their procession of wedding vehicles. The cars were draped in gorgeous sprays of flowers and ribbons. The bride, groom, and wedding party sat perched, half-inside/half-outside, on the doors of their cars, waving to everyone, as if in a parade. All the guests followed behind, everyone honking their horns incessantly on their way to the next wedding venue. So fun!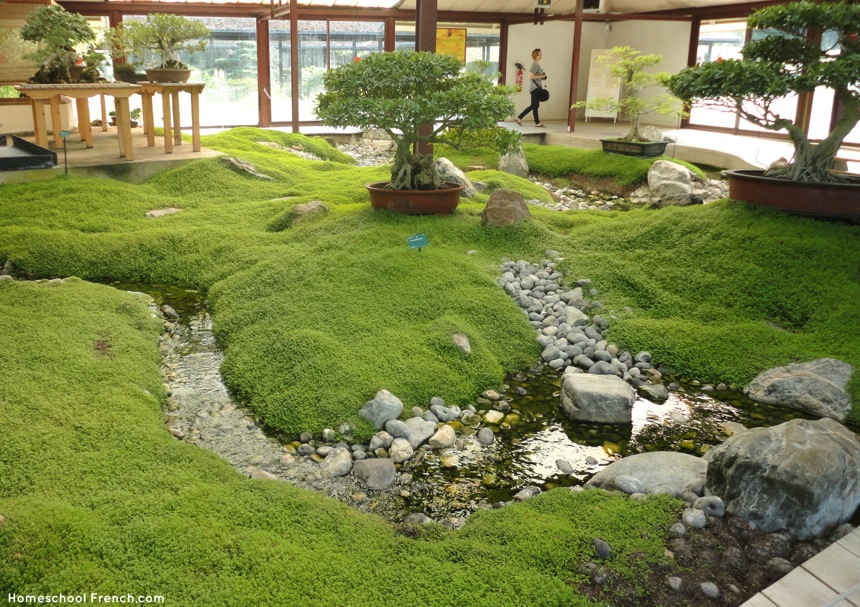 One section of the park displays a variety of bonsai trees and tall stands of bamboo. I took lots of photos for my older son at home, who loves all things Japanese.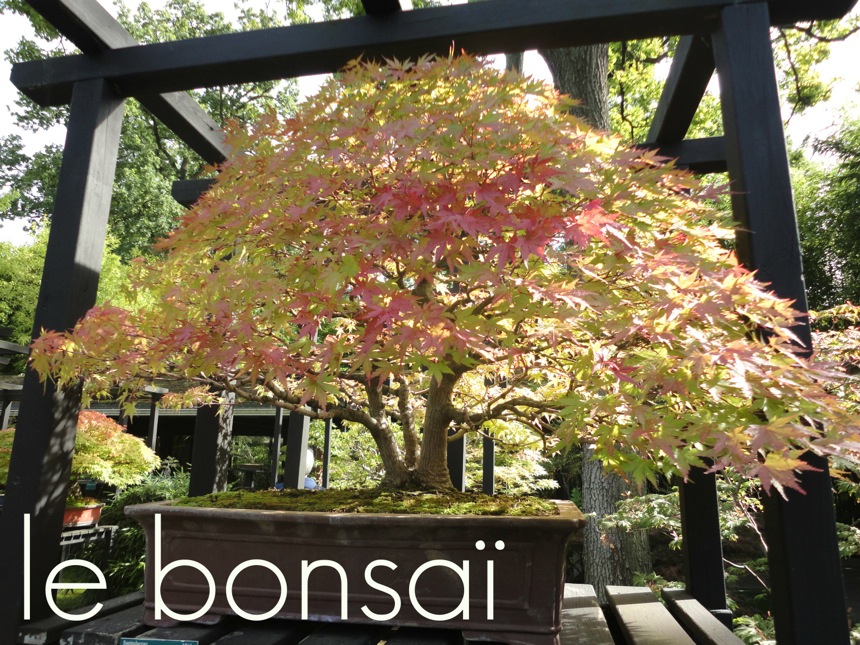 Dozens of trees, each one unique and beautiful, each one exuding serenity.


My favorites were the miniature forests and the scenes with rocks and "mountains."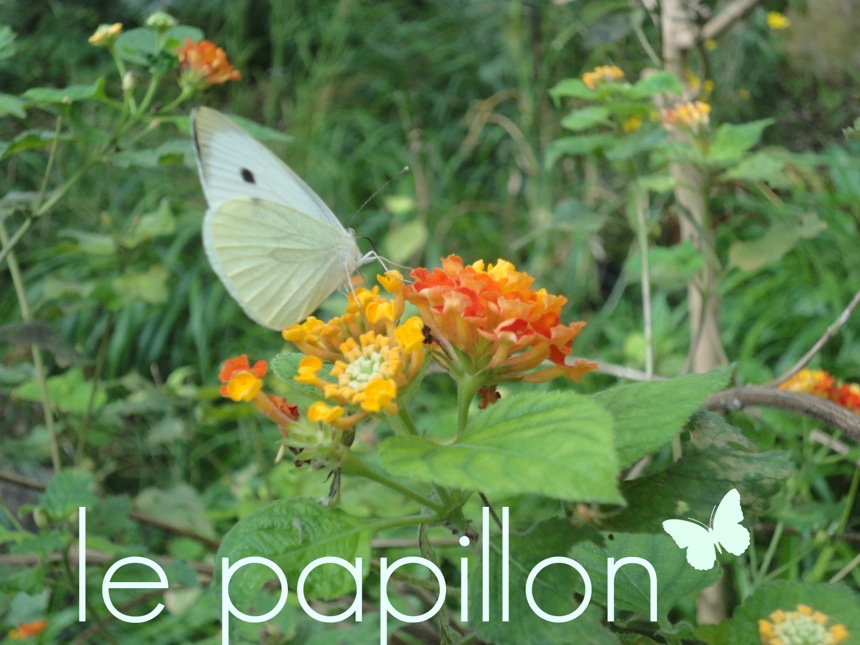 Next stop: the butterfly garden. In late September, there weren't very many varieties left, but it was still fun to see so many in one place, fluttering around our heads and feeding on the bright flowers.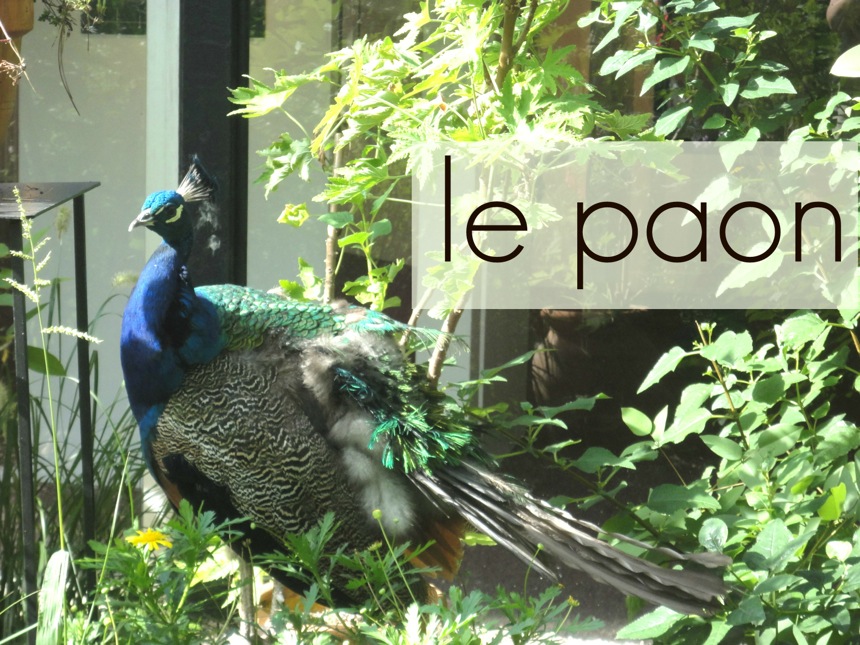 Peacocks roamed the park. Such divine creatures!
There were lots of activities to choose from: a mini-golf course (with a European landmark theme), a petting zoo, a magnificent playground, a zip line, a concert pavilion (a band was playing "Hotel California" as we passed!), and les rosalies: pedal-powered vehicles for 2-4 persons. I have a fascination for trying out all types of transportation, so I had to do this one. Since park admission was free that weekend, we splurged on a 30-minute rental and enjoyed riding around the perimeter of the park, through various types of botanical exhibits. We were stopped several times with, "Excusez-moi, Madame! C'est payant?" Excuse me, ma'am! Does it cost to ride? I was happy for the chance to speak French by explaining the price and the rental location. Weaving through the people, dogs, and other rosalies became challenging, as the park grew more crowded for the concert that evening. It was fun to ride once, but next time I'd skip it.
Travel Tips
The park is very kid-friendly and easy to get to – the last stop on Métro Line 1, Vincennes.
Plan to spend 2-4 hours or more to wander the park and enjoy activities. Make a day of it by visiting Chateau Vincennes, next door.
A blanket is handy for lounging on the grass to soak up sunshine and rest your feet.
Bring your own drinks and snacks; concessions inside the park are overpriced.
Free admission during September's garden festival weekend.
Save