As I reflect on my favorite memories of France, I realize most of them have nothing at all to do with the awe-inspiring monuments I visited or the unforgettable foods I tasted.
They have simply to do with words that were spoken.
Words that were instantly comprehended, without any pause as they translated from French to English inside my head.
Words that I had only previously read in books, as one of countless phrases to be memorized, but that I was now hearing uttered by a real, live French person in real, live France!
It sounds ridiculous, I know, but I cannot express the joy and elation I feel in these small snippets of conversation, whether they include me or they are overheard as I wander the city streets.
Once I read a story and a poem by Florence Littauer, who wrote that "a kind word spoken is like a gift we give to someone, all wrapped up in a little silver box with a bow on top." I never forgot that, and I think of it each time I have the privilege of "experiencing" French words. Except in my mind's eye, for some reason, it's a little gold box, instead of a silver one. So I have taken to calling these tiny exchanges of words "Golden Moments," and they are more valuable to me than any souvenir I could buy.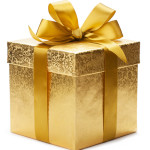 I keep my golden moments on a special shelf inside my mind and occasionally take them out to lovingly "polish" them, to relive the sights, sounds, and smells that surround them. They are forever etched in my memory, and I know they will never fade or devalue over time. Unlike a physical object, I cannot seek them out like an item to purchase for my collection. Rather, they find me, and I never know when or where they will turn up.
For example,
as I was walking near the Rue Cler market street, I took this photo for my kids of a tiny car parked on the sidewalk.
Suddenly, I heard a little boy's voice say, « Maman! Regarde! C'est Ratatouille! »
("Mom! Look! It's Ratatouille!")
See? Nothing really profound. But it was an excited discovery by a young boy which I understood fluently. I was missing my own little boys and fervently wishing they were there, so maybe I held a little tighter to this scene for their sakes. Whatever the reason, I remember the moment with perfect clarity.
Not all of my golden moments occur in France. A few involve my teachers and students here in the U.S.  And a recent one was during our AirFrance flight back from France. The cute French stewardess strolled through the cabin with a basket of mini baguettes, asking « Du pain? » ("Some bread?")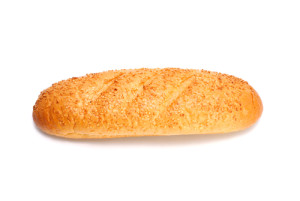 My son Wyatt raised his pointer finger and affirmed « Oui, du pain » with a perfect accent I didn't even realize he had! She handed him the bread and continued on. That was a big deal, because Wyatt has been a little resistant to learning French, preferring Asian languages instead. But there he was communicating well in French, even if very simply, without my help. My mama-heart swelled with pride. This was what homeschooling was all about for me.
A few other golden moments I'll write about soon…
the silver-haired gentleman who offered to buy me a drink in a Paris café one night (in friendship only, he assured me!)
a "rude" French man who pointed out to bystanders how kind I was
the baker who generously offered me his top secret recipes